HVAC Contractors for Air Conditioning Repair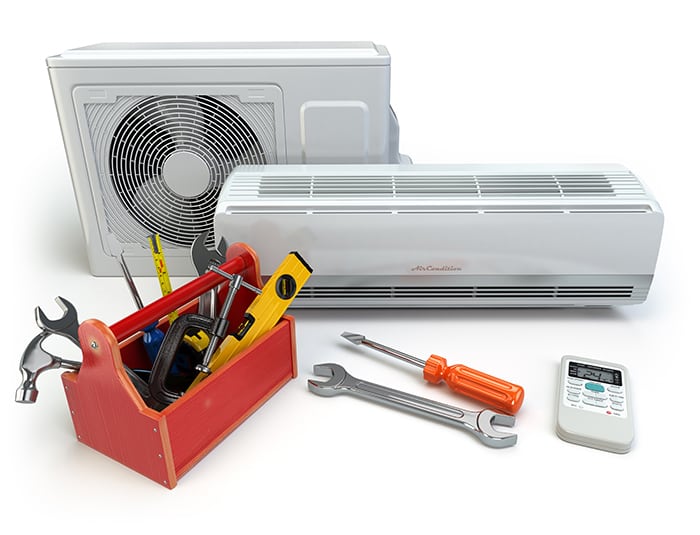 Preventive maintenance is arguably the best way to use a Jacksonville, FL HVAC company, but despite our "best-laid plans," things often go awry, and some parts will wear out over time. Don't be afraid! Those "best-laid plans" can be made even better with a call to Progressive Air & Mechanical in Jacksonville, FL.
We pride ourselves on the excellent service we provide our customers. As long as you feel safe and comfortable, then we know we've done a good job. We are available 24 hours a day for emergency repairs.
FULL SERVICE HVAC
FOR RESIDENTIAL & COMMERCIAL
Common Issues with Your Air Conditioning Unit
If your air conditioning unit is displaying signs of malfunction or underperformance, you could be dealing with a variety of issues. These issues range from broken motors to failed capacitors.
Common issues include:
•    Broken Thermostat
•    Failed capacitors (blowing hot air)
•    Drain line clogged
•    Vents clogged
•    Air from vents is not cold
•    Loose or out-of-balance parts
•    Leaks
•    Broken motor
•    Compressor needs replaced
•    Low air pressure from vents
Identifying the Issue
Learning how to identify signs of a broken or dysfunctional air conditioning unit is crucial when discerning the needed measures conducive to successful air conditioning repair in Jacksonville, FL.
One of the most obvious signs of a malfunctioning air conditioning unit is the presence of uncharacteristic noises. Here are a few noises that indicate a broken air conditioning unit:
This indicates a loose or out-of-balance part within the unit. One likely possibility is a loose or failed compressor. This is a fairly easy fix, but only with the proper tools for successful air conditioning repair in Jacksonville.
A buzzing noise inside your unit could mean a variety of things. The unit may contain loose parts, debris in either the outdoor or indoor unit, loose fan blades, refrigerant leaks, and more.
A humming sound usually indicates a problem that is less serious or extreme but still signals that something within your air conditioning unit is not functioning properly. Humming can indicate electrical problems, loose parts, or an issue with the motor. If this issue is not initially addressed, it could cause more serious problems in the future.
While minor clicking noises during start-up and shut-down are normal, a lengthy, ongoing clicking noise coming from your unit is a sign of dysfunction, which should be serviced by a professional who specializes in Jacksonville air conditioning repair. The unit may have a failing thermostat or electrical issues.
Whatever your issue, Progressive Air & Mechanical is able to identify and implement successful air conditioning repair in Jacksonville, FL. Call today for a consultation.

WRITE US A REVIEW!
Are you satisfied with our service?
Let us know how we're doing!